Now dip that brush!
It's like the New Kids on the Block said. Step by step (ooh baby).
Get ready…
Set…
There is no such thing as paint without a drip. So make sure you can work care-free and cover the floor and furniture. Newspaper, cardboard, old sheets: anything goes.
For doors, lamps and windows, use the CoverQuick. Then the light still gets through.
Give your walls a quick wash. Not with detergents and not too wet. A moist cloth will do.
3...2...1...
Open up by using our opener!
Use the stick to stir the paint until it's nicely blended. No need to add water.
Put the plastic liner in the paint tray. You'll thank us in the end: no cleaning!
Pour paint into the tray
Go!
Dip the paint roller and roll back and forth on the tray so it's not too full.
Attack the wall—finally! Try to work more or less per square metre and mix your strokes: two times horizontal, two times vertical.
Don't exaggerate with the amount of paint. Two normal layers will cover better than one thick smudge.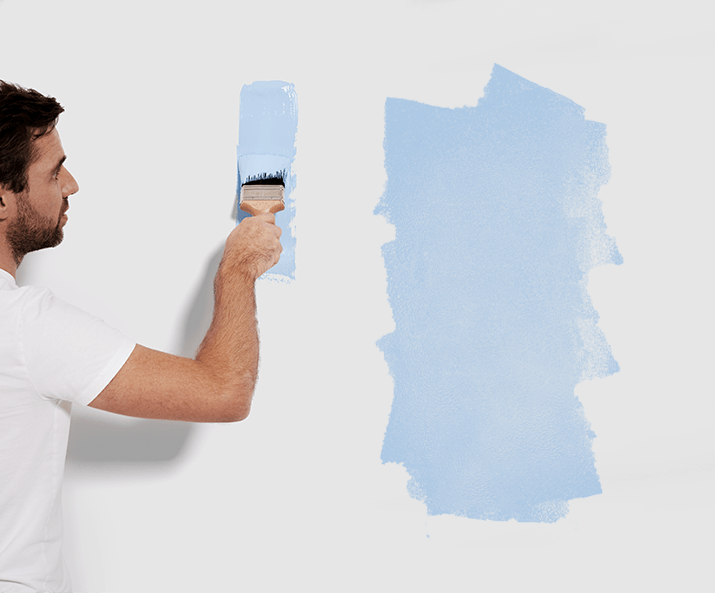 Insta-time
Enjoy the bliss, sit back and share your new beginning with the world. We'll love you back if you tag @Blisspaint in your stained-shirt selfie! Finally use our opener to enjoy a well deserved drink!